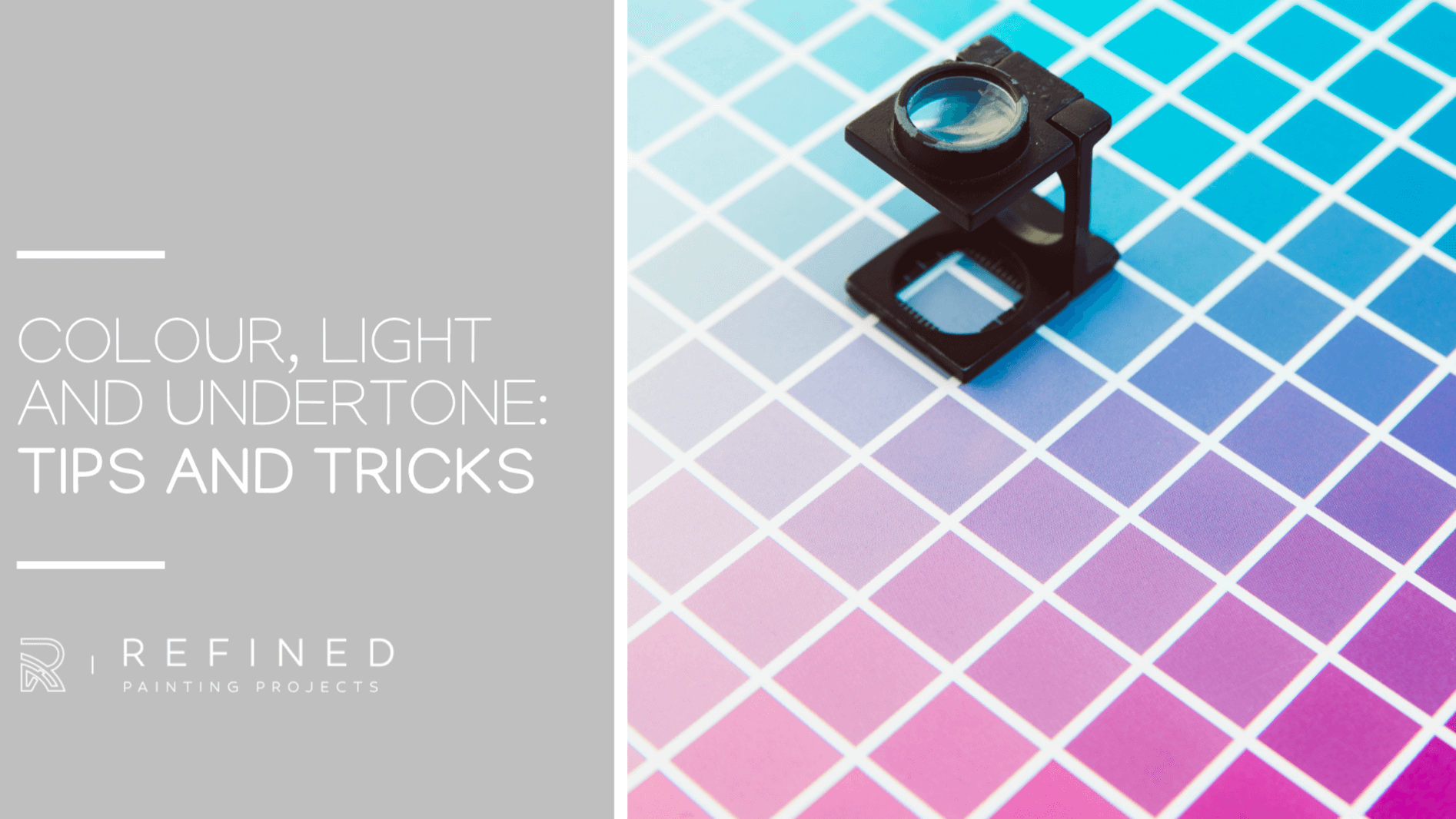 As painters, we are in the business of colour! From experience, we know how tricky it can be to select your all-important colour scheme. We have worked on multiple projects where clients have changed their minds about a colour choice early into the project as it "just doesn't look right", resulting in us repainting in a new colour, occasionally more than once!
In order to avoid you ever needing to do the same, we've compiled a few tips to keep in mind when selecting your colours for your next painting project.
"The colour of something is the appearance that it has as a result of the way in which it reflects light".
Lighting can have a huge impact on colour, and can completely change its look. As we all know, indoor artificial light is very different to natural light, but did you know that natural light can also change a colour depending on the direction the light is coming from?
Spaces that are lit by northern natural light remain the most neutral, whereas rooms lit from the east or the west can significantly change a colour. Eastern light tends to be a yellow light that is stronger of a morning, and western light can be so strong that it may even appear orange. In contrast, spaces lit by southern sun will have a bluer or cooler toned light that is relatively consistent throughout the day.
Given this, it's always a good idea to sample your desired colours within your own space to see how it would look in reality, considering the way your space is lit.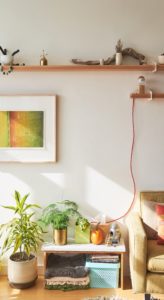 Undertone is not something immediately apparent, nor is it something we're inclined to consider at first glance, however the undertone of a colour can make or break a colour scheme depending on the lighting and colours used around them.
For example, a white paint with a green undertone may appear perfect until painted behind orange or warm coloured timber, at which point the contrasting warmth of the timber can make the cooler green undertone very apparent.
Undertone can be tricky to detect to the naked eye, especially in whites. It's a good idea to hold a true white (such as Dulux's Vivid White) up to the white paint you may be considering, which should bring out the undertone. From there, you know what you're working with to either harmonise your colours with those of similar undertones for a well-coordinated colour scheme, or to intentionally create a contrasting colour scheme!
Alternatively, you may wish to bring the professionals in for a formal colour consultation, to let them guide you and provide their professional recommendation. We contract a team of qualified interior designers and colour consultants who can do just this, and whose services  are provided to you fee-free for any full internal or full external painting project.