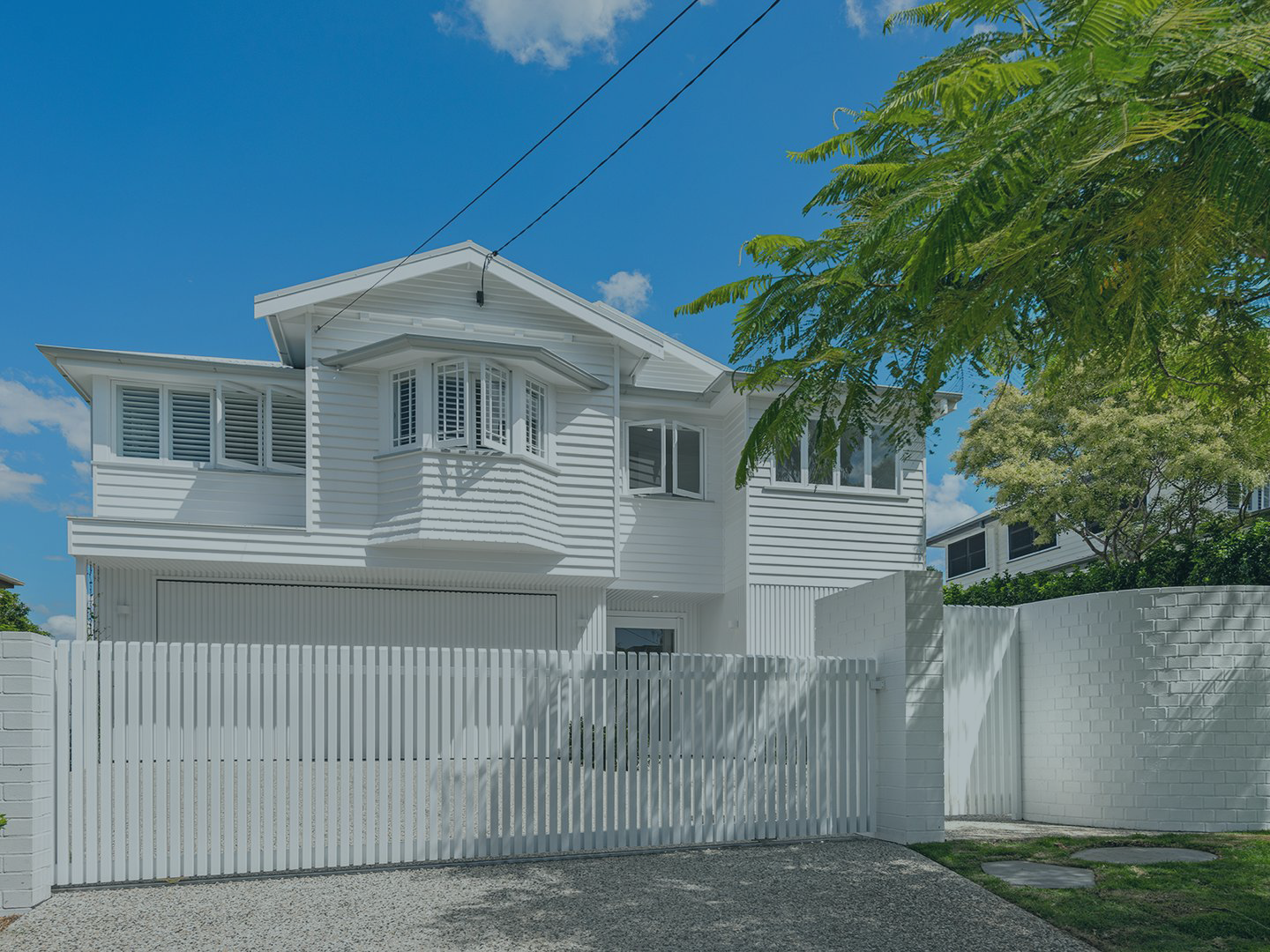 COMBINE OUR PASSION
WINNER OF THE 2020 MASTER PAINTERS ASSOCIATION OF QLD'S
LEARN MORE
LET US
WITH YOUR PURPOSE
TOGETHER WE CAN CREATE SOMETHING BEAUTIFUL, SOMETHING REFINED.
AWARD FOR EXCELLENCE FOR A NEWLY PAINTED HOME (CONTRACT VALUE OVER $20,000)
WHY CHOOSE REFINED?
We understand that as a home or business owner, you need to feel completely comfortable with whomever you choose to paint your property. You need to feel consulted and engaged throughout your project, you need certainty about price, you need to trust the tradesmen to care for your property as if it were their own, and you need to know that you will receive the highest quality work.
Refined Painting Projects exists to provide our community with a painting and wallpaper installation company who meets these needs. We realise that this should be simple to achieve, and for us it is: we put you first.
AN AWARD WINNING TEAM
WE ARE HUMBLED TO HAVE BEEN WINNERS AND TRIPLE FINALISTS IN QUEENSLAND MASTER PAINTERS ASSOCIATION'S 2020 AWARDS FOR EXCELLENCE.
Winner | Project Pelham - Award for Excellence for a newly painted home (with contract value over $20,000)
Finalist | Project Leworthy - Award for Excellence for an exterior repaint of a residential home
Finalist | Project Canungra - Award for Excellence for a heritage restoration
Finalist | Project Emlyn - Award for Excellence for a project incorporating artistic finishes WE ENSURE
NO ONE FEELS LIKE A NUMBER
WE PROMISE TO GET TO KNOW YOU, AND TO WORK TOGETHER WITH YOU
TO ENSURE THAT WE DELIVER ON AND EXCEED YOUR EXPECTATIONS.
OUR WARRANTY
AS A TESTAMENT TO THE QUALITY OF OUR WORKMANSHIP, WE ARE PROUD TO PROVIDE YOU WITH AN 8 YEAR WARRANTY ON OUR COMPLETED WORKS.
Whilst paint manufacturers do offer a warranty for the product itself, they do not warrant the application of their products. We appreciate that quality and lasting results are important to you, and as such we offer this warranty with confidence that our workmanship will withstand our warranty period and beyond. Detailed warranty information is provided with each quotation.
RESIDENTIAL
Whether you're renovating, have newly built, or just need to give your property a fresh look, painting your home provides a dramatic facelift. We can assist you with any interior or exterior residential project whether you only require a few touch ups or have an entire Queenslander needing a repaint. We paint all surfaces, restore roofs, stain decks and timber, hang wallpaper, repair plaster, rejuvenate aluminium windows, and spray kitchen and bathroom cabinetry and tiles. On top of our 8 year workmanship warranty, we also provide a complimentary colour consultation with any full internal or external project.
COMMERCIAL
We understand how disruptive painting and maintenance can be to your business operations, and accordingly we make every effort to work at times and in areas that best suit you. We always use low odour paints, and keep our work spaces neat and tidy to prevent any unwanted hazards. We cater for small to medium commercial projects including offices, retail premises, retirement homes/villages, hotels, factories and more. We also provide services for child care centres, with all of our tradesman holding valid blue cards. We are licensed and well equipped to perform work on all forms of elevated work platforms such as scissor lifts, cherry pickers and boom lifts to cater to your access needs. A consultation with one of our experienced colour consultants also comes complimentary with any full internal or external commercial project, in addition to our 8 year workmanship warranty.
REAL ESTATE
We know just how important it is for you to have a responsive and reliable painter available as property issues arise. We will provide you with prompt and detailed quotations, and can work flexible hours as required to complete your project within strict deadlines. Whether you're after a quick touch up and repair, or a full repaint between tenants, we will be able to assist.
You're likely to have more than one property in your portfolio; we understand this and do our best to support you in your property management by making things as stress free as possible. We can happily arrange maintenance programs for your properties, giving you more time to put back into your day.
BODY CORPORATE
We can appreciate how challenging body corporate projects can be, you already have multiple parties involved who are each personally invested, and the last thing you need is a trade to manage as well. Our staff are proficient and experienced project managers who can share the load, ensuring that our involvement in your project is well coordinated and runs smoothly. We provide prompt and detailed quotations, and are equipped with a number of access solutions to suit your property whether it be low rise, medium rise or a townhouse complex. We also have qualified colour consultants available to collaborate with you about your colour scheme, with their services provided complimentary for you with any full internal or external project.
DULUX ACCREDITED
WE'RE PROUD TO HAVE BEEN INVITED BY DULUX TO BECOME MEMBERS OF THE DULUX ACCREDITED PROGRAM.
Dulux Accredited painters are hand selected based on their reputation for delivering exceptional workmanship and customer service, maintaining a high standard of professionalism, and for being a reliable organisation.
Ongoing, all Dulux Accredited painters must continue to provide excellent workmanship and service, and are also actively monitored by Ebix Trades Monitor to ensure that we remain fully licensed and insured, for your peace of mind.
We are humbled to be endorsed by Australia's most iconic paint manufacturer, whose products we trust and utilise each day.